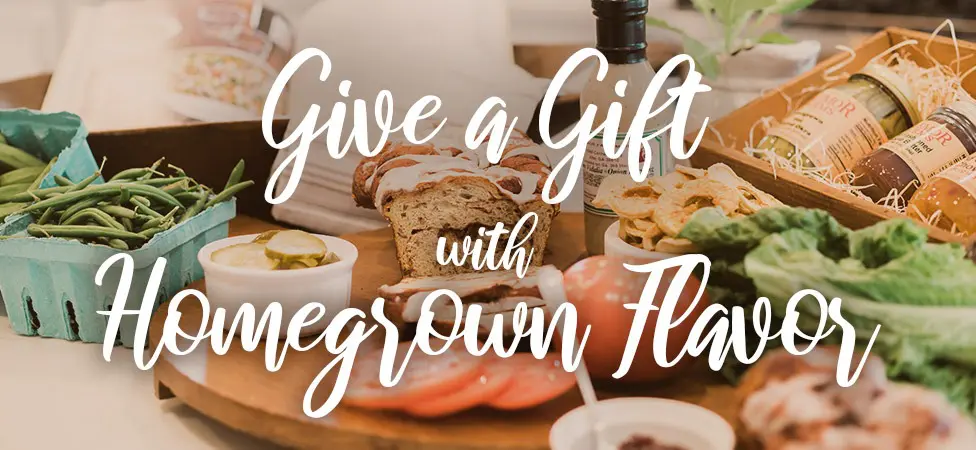 Looking to give a gift of homegrown flavor? Jaemor offers a variety of local gift boxes and fresh fruit gift boxes! Our local gift boxes are great for company or employee gifts, client gifts, luncheons, or family gatherings. Contact us to order one of the boxes below and/or customize your order. Call 770-869-0999. Our basic orders include: apple gift box, breakfast gift box, Georgia gift box, grilling gift box, old fashioned gift box, peach gift box, salsa gift box, assorted gift box and snack gift box.
Want to create a custom or bulk order?
Contact us to make your own custom box or more information regarding price breaks on bulk orders of 40 or more!
Call (706) 335-0999 or email [email protected]!